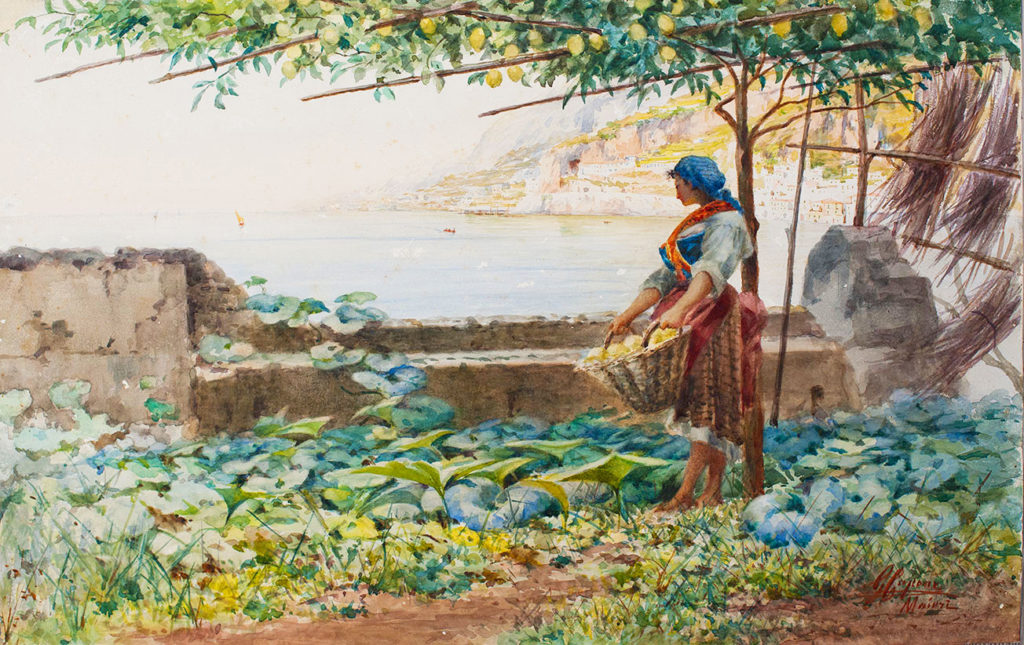 GAETANO
CAPONE
(Maiori 1845-1924)
Of Gaetano Capone (Maiori 1845-1924), master of Maiori Painters, are disclosed two representative works, both dating to the early XX century; there are two watercolors on paper: first is a replica of the painting presented with the title Viv' o' Re! to the National Expo of Turin in 1884, purchased in the same year by King Umberto I and now in the Capodimonte Museum in Naples; second In giardino ad Amalfi is a typical example of genre painting, which shows, passing the realistic poetry, a subsidiary sensitivity in the portrayal of popular subjects, as in the figure of the peasant working in a garden in Amalfi, harvesting lemons.
In giardino ad Amalfi
watercolor on paperboard /
mm 290×460
Maiori, Private collection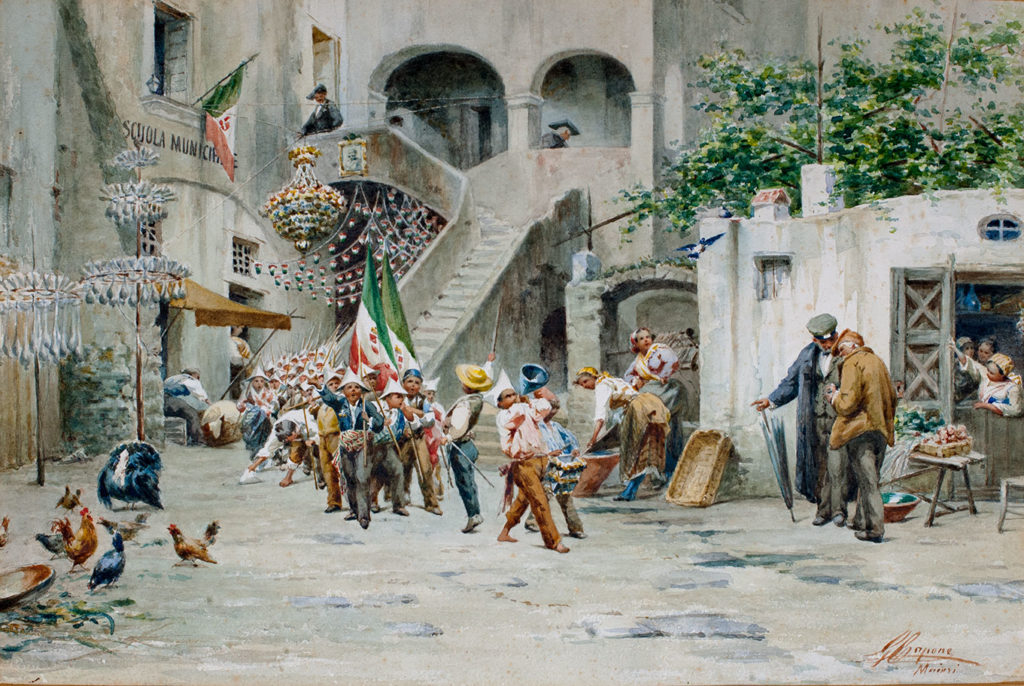 Studio per Viv' o' Re!
watercolor on paperboard /
mm 315×480
Maiori, Private collection
ALL ARTISTS
Find out all the artists who are part of the "gallery" of B B Maiure ... find out your "Amalfitan painting"!