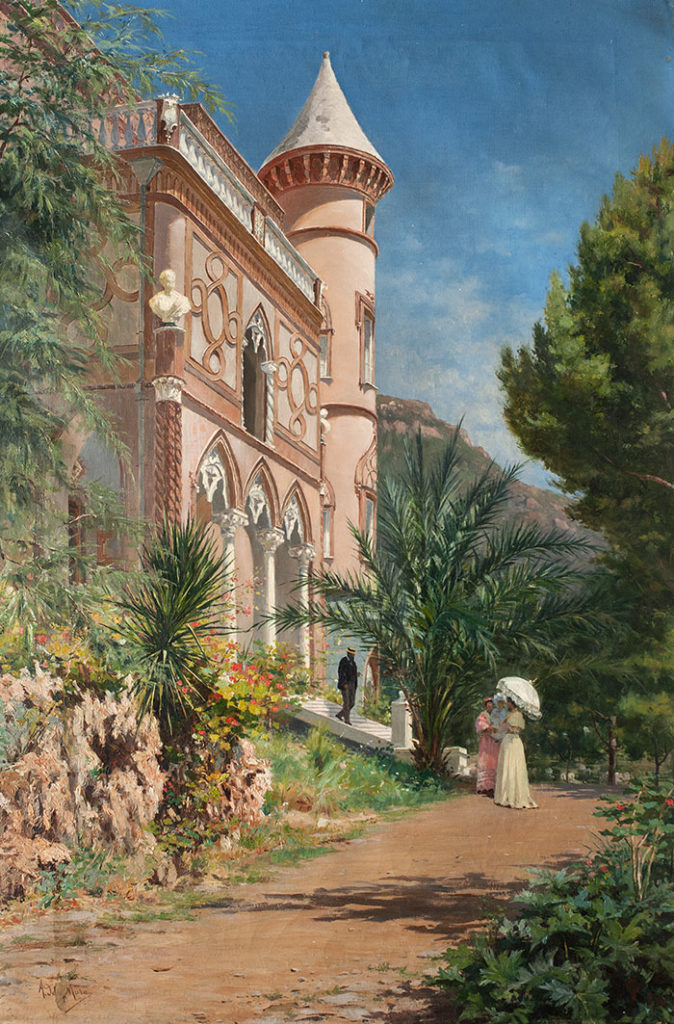 ANGELO
DELLA MURA
(Maiori 1867-1922)
Angelo Della Mura (Maiori 1867-1922) studies in Maiori with the uncle, Gaetano Capone, and later attended courses at the Institute of Fine Arts in Naples. It is here represented by a small Panel Painting, dated within the last decade of the nineteenth century, depicting the entrance to the Hotel Caruso a Ravello, with a sharp pattern, precise in details, which depends on the influence of Gaetano Capone; another painting, titled Hotel Castello Belvedere a Maiori, and dated to around 1910-14, belongs to the series of "Maiori Gardens", where the artist, using a scale of bright colors, focuses attention on the most prestigious hotels of the Amalfi Coast that becomes, at the beginning of the new century, searched destination of fine tourism.
Hotel Castello Belvedere a Maiori
oil on canvas
cm 79×52
Salerno, Private collection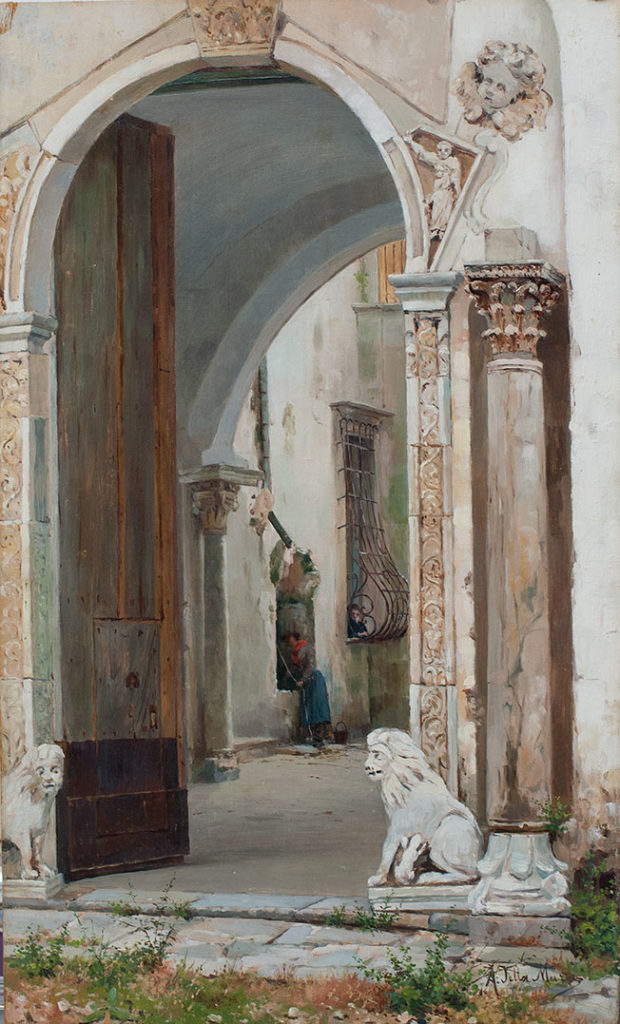 Hotel Caruso a Ravello
oil on canvas
cm 38×23
Maiori, Private collection
ALL ARTISTS
Find out all the artists who are part of the "gallery" of B B Maiure ... find out your "Amalfitan painting"!