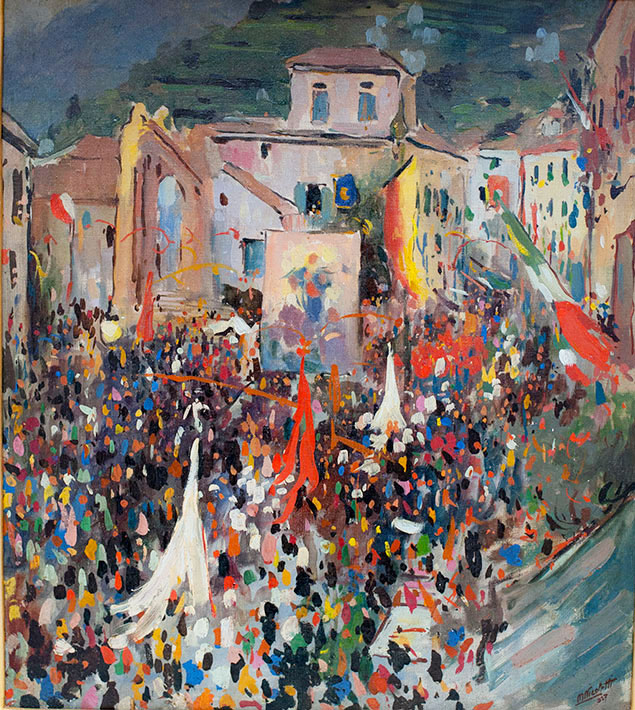 MANFREDI
NICOLETTI
(Maiori 1891 - Cetara 1978)
With Manfredi Nicoletti (1891 Maiori – Cetara 1978), we consider those modernist winds that gets involved even the Amalfi Coast between '10-'20 of last century: it's the certificate of a new "vertical" landscape image inspired in same years by foreign artists as Maurits Cornelis Escher, essential to understand the decomposition of chromatic cézanianna zoning, which instills a restless swarm to paintings such as Processione a Maiori (1927) and Festa a Maiori (half of '30). Nicoletti's research is based also on Neapolitan declinations of "Novecento" (through his friendship with Luigi Crisconio), as is clear in the painting Limoni (notturno), 1939.
Processione a Maiori
oil on canvas
cm 57×50,5
Salerno, Private collection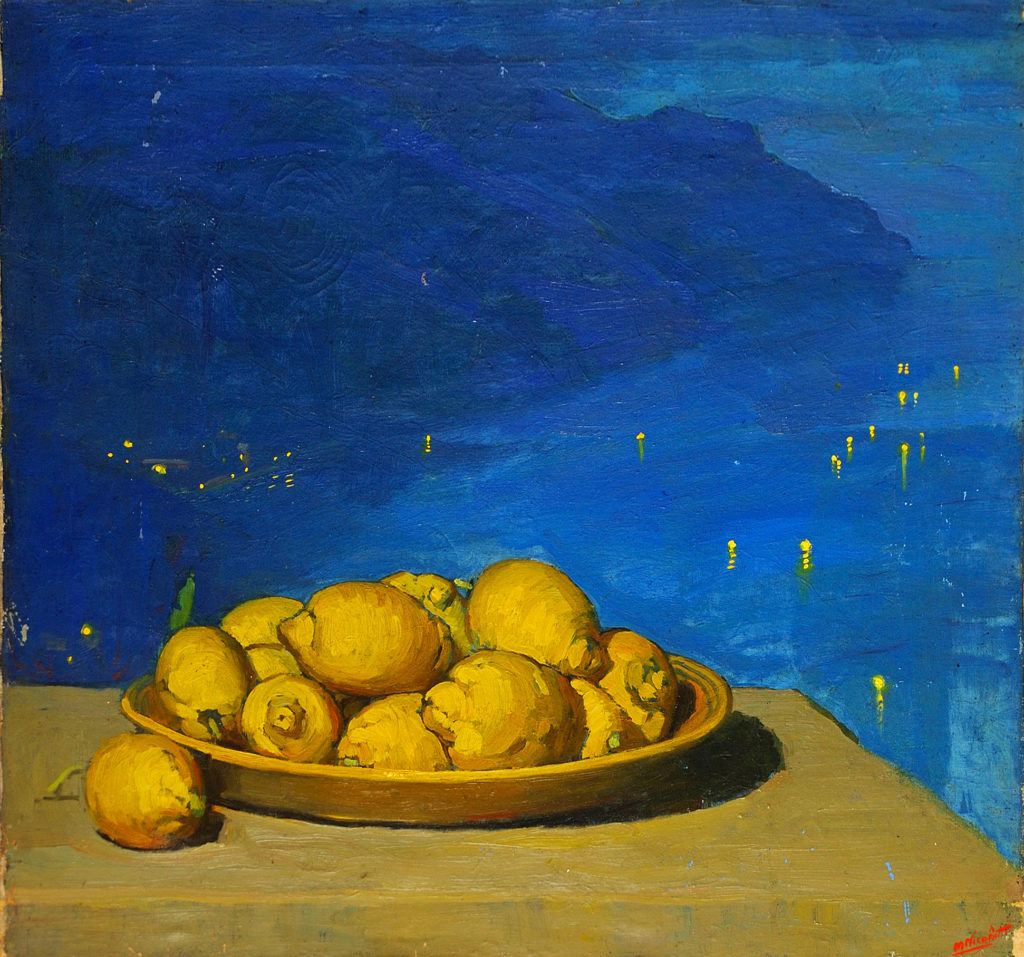 Limoni
oil on canvas
cm 64×68,5
Cetara, Museo della Torre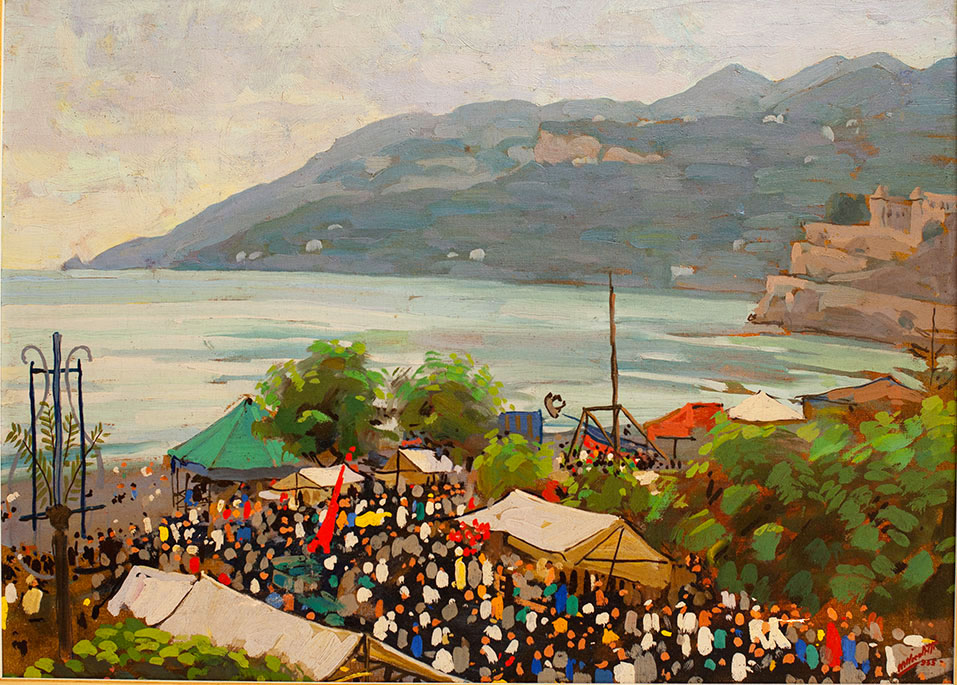 Festa a Maiori
oil on canvas
cm 49,5×68
Maiori, Private collection
ALL ARTISTS
Find out all the artists who are part of the "gallery" of B B Maiure ... find out your "Amalfitan painting"!